March Is Irish-American Heritage Month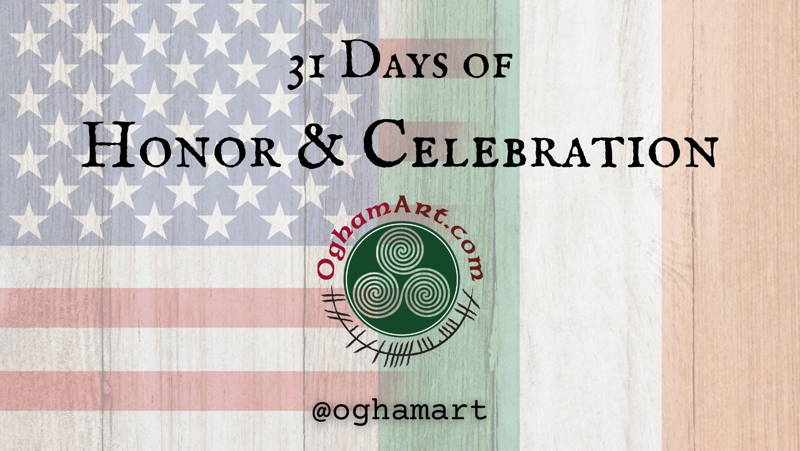 In honor of Irish-American Heritage Month, Ogham Art has put together "31 Days of Honor & Celebration" to highlight the contributions of the Irish diaspora and their continuing generations on the history and culture of the United States.
According to the 2019 U.S. Census demographics survey, 32 million Americans identified as Irish - that's nearly 10% of our population and more than 4 times the number of people living on the island of Ireland. With such a robust representation of Irish roots, we don't have to look far to see the impact and influence of the Emerald Isle. From indentured servants in the 17th century to the 46th president of the United States in 2021, the Irish are woven into our country's fabric.

NOTE: These collages were put together using images found on the internet. The intent and use is purely for educational and entertainment purposes. If you own the rights to any of these photographs and would either like credit or want the photo removed from this cultural page, please email us at info@oghamart.com.